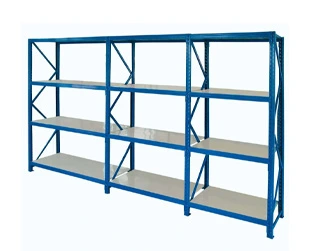 Where Your Search Ends For Warehouse Storage Rack in Delhi
If you are looking for Warehouse Storage Rack in Delhi, you've come to the right place. MEX Storage Systems Pvt. Ltd. is your ultimate destination. As one of the leading Warehouse Storage Rack Manufacturers in Delhi, we are dedicated to providing top-notch racking solutions that are proudly MADE IN INDIA. Our racks are highly sought-after due to their exceptional quality and consistent performance.
We use genuine-grade mild steel and stainless steel to ensure superior durability, robust construction, and resistance to unfavourable conditions. Our Storage Racks in Delhi are also treated with a Paint Coated finish, offering a smooth texture and enhanced protection against rust.
Get From The Best Warehouse Storage Rack Supplier in India
As one of the leading Warehouse Storage Rack Suppliers and Wholesalers in India, we are dedicated to delivering innovative and tailored solutions to our clients. When it comes to finding a Warehouse Storage Rack Near Me, we are the ideal choice. With just a simple click, you can acquire a storage rack from us without hesitation. Don't hesitate to contact us immediately by phone.
Features of Warehouse Storage Rack in India That Sets It Apart:
Versatile and adjustable design.
High load-bearing capacity.
Easy installation and customization.
Durable and long-lasting construction.
Increased safety measures.
Cost-effective storage solution.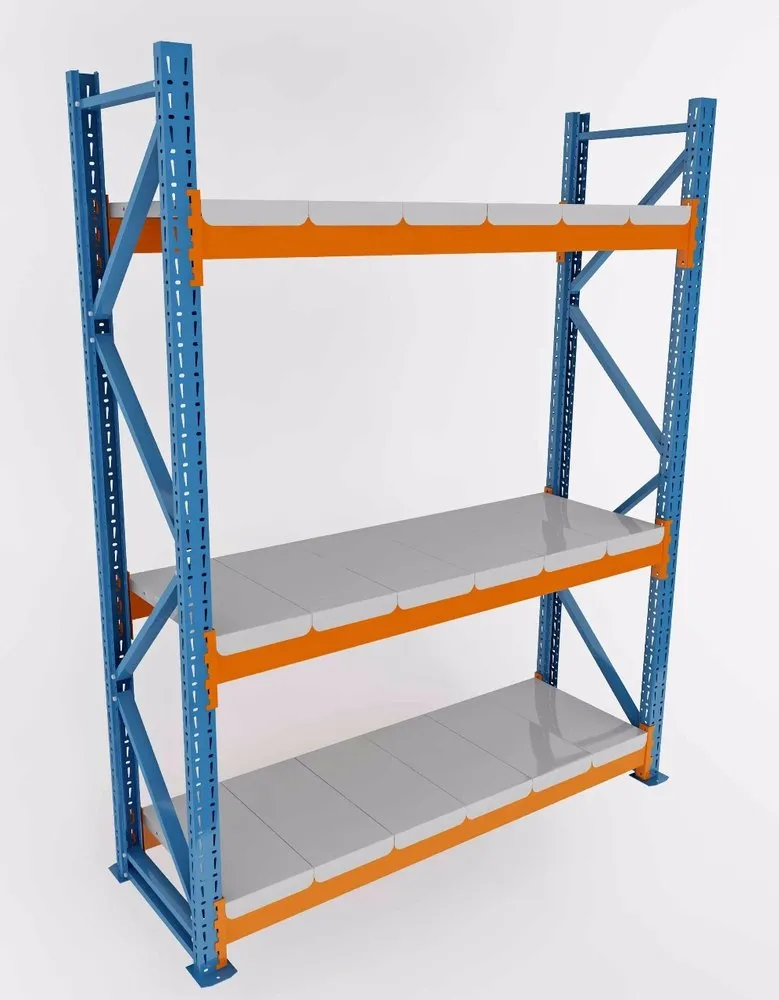 Specifications Of Warehouse Storage Rack
| | |
| --- | --- |
| Brand | MEX |
| Material | Mild Steel |
| Height | 1200-2000 Feet |
| Colour | Customized |
| Product Type | Industrial |
| Usage/Application | Warehouse |
| Load Capacity Per Layer | 800-1500 kg/level |
| Size | Customized |
| Surface Finishing | Paint Coated |
| Number Of Shelves | 4 |
| Design | Modern |
| Country Of Origin | Made In India |
Top-Tier Warehouse Storage Rack Manufacturers in Delhi, India
Our exceptional racks possess an impressive capacity ranging from 800 kg to 1500 kg per level. To ensure unparalleled quality and long-lasting endurance, our devoted and highly skilled workforce meticulously scrutinizes every minuscule detail throughout the manufacturing process. Spanning an extensive and progressive history in the realm of manufacturing, we have established ourselves as one of the foremost, widely recognized Warehouse Storage Rack Manufacturers in India. Here are some points why you should choose us:
Reliable and trusted supplier
Customized solutions for your needs
High-quality warehouse storage racks
Efficient and organized storage solutions
Prompt and seamless customer service
Get The Warehouse Storage Rack In India To Maximize Storage
We continuously employ a myriad of innovative techniques and strategies to continuously evolve and adapt, with the ultimate goal of delivering superior service. In our manufacturing facilities, we proudly produce Warehouse Storage Racks in India that is capable of reaching remarkable heights ranging from 1200 mm to 2000 mm, complete with 4 shelves. Within this fiercely competitive market sector, we have successfully cultivated a robust platform that caters to all customer requirements, while maintaining pricing that remains at the forefront of the industry.
Inspection Tips For Warehouse Storage Racks in Delhi
Check for signs of damage.
Verify load capacity labels.
Inspect for corrosion or rust.
Assess rack stability and alignment.
Examine welds and joints.
Ensure proper anchoring and bracing.
Our Top Products With Manufacturers
Related Question
What Is Warehouse Storage Rack Called?

Warehouse storage racks are also known as warehouse racking, industrial racking, or material handling racking. These racks are designed to store and organize goods in a warehouse or distribution center. They provide vertical storage space by utilizing horizontal beams and vertical uprights to support multiple levels. They are widely used in industrial and commercial settings to maximize storage capacity and facilitate efficient inventory management.

Why Are Racks Used In Warehouses?

Racks are used in a warehouse for efficient storage and organization of goods. They provide a systematic approach to maximize the use of available vertical space, allowing for easy access and retrieval of inventory items. They optimize warehouse operations, improve inventory management, and increase overall productivity.

Is The Warehouse Raking Safely?

Warehouse racking can be safe if it is installed and used properly. However, several mishaps leveraging warehouse racking have led to harm if not managed adequately. It is important to follow all safety guidelines when installing and using warehouse racking. If you handle them properly and inspect them regularly and replace or repair any damaged part, then they are ideal solutions and safe for the facility and workers.

How Long Does Warehouse Storage Rack Last?

The type of rack, the materials used, and the location in which it is used are just a few of the elements that affect a warehouse storage rack's longevity. Usually, warehouse storage racks can last for many years if they are properly maintained. If you inspect the racks, repair any damage immediately, train employees on how to use them safely, and don't overload they will last for long.

What Are Warehouse Storage Racks Made Of?

Mild steel is the most common material for our warehouse storage racks. Some other materials like aluminium or wood are also acceptable. Steel is the most common material because it is robust and durable. Although lighter than steel, aluminium lacks the strength of steel. Wood is less common, but it is often used for shelving in warehouses.