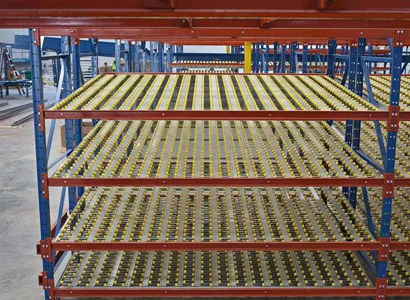 Warehouse Cantilever Racks
Are you owning a warehouse, if yes, you might be familiar that effective warehouse storage is crucial for maintaining a well-organized and efficient operation. As a warehouse manager, you go through various challenges when it comes to storing large, heavy, and irregularly shaped items.
Do you know MEX Storage Systems Pvt. Ltd. finds its solution? Thinking about what it is and eagerly waiting to install that in your facility. Here we, one of the reputable Warehouse Racking System Manufacturers in Delhi, introduce our newest addition Warehouse Cantilever Racks.
They have emerged as a popular solution, providing excellent storage capacity and accessibility. However, like any other storage system, these Heavy Duty Racking Systems are not immune to problems. We'll talk about typical issues you run into when utilizing them in this blog and look at techniques to fix them.
Let's get started:
Common Problems with Warehouse Cantilever Racks
While cantilever pallet racking can be a great way to maximize space in a warehouse, they are not without its problems. Some of the most common problems with them include:
Overloading: These racks are designed to support a certain weight. It's quite obvious and almost everyone knows that overloading leads to damage. But still, we make mistakes and overload them that cause them to collapse, which can lead to serious injuries and property damage.
Improper installation: These racks must be installed properly to be safe and secure. If by chance or due to insufficient knowledge you install them improperly it can lead to several problems, including instability, uneven loading, and damage to the racks.
Damage: They can be damaged by a variety of factors, including forklifts, collisions, and weather. Damaged racks can be unstable and pose a safety hazard.
Specifications Of Cantilever Racks
| | |
| --- | --- |
| Brand | MEX |
| Material | Mild Steel |
| Height | 4-5 Feet |
| Colour | Customized |
| Product Type | Storage |
| Usage/Application | Industries & Warehouse |
| Load Capacity Per Layer | 100-200 kg |
| Size | Customized |
| Surface Finishing | Paint Coated |
| Number Of Arms | 2 to 5 |
| Design | Modern |
| Country Of Origin | Made In India |
How to Fix These Problems with Warehouse Cantilever Racks:
As an industrial facility owner, there are plenty of activities you can try to tackle issues associated with warehouse cantilever racks. Some of the most effective solutions include:
Load the racks properly: As we discussed above overloading cause damage, so the racks must be loaded within their weight capacity.
Install the racks properly: Incomplete knowledge is always dangerous. These racks must be installed by a qualified professional. Improper installation can lead to several risks.
Inspect the racks regularly: It is comprehensible that inspection of anything can help to find any damage. You should inspect your racks regularly to prevent them from damage. If found damaged, repair or replace it immediately.
By following these tips, you can help to prevent common problems with warehouse cantilever racks and keep your warehouse safe and secure.
Few More Tips for Managing Warehouse Cantilever Racks:
Train your workers: Being a warehouse owner ensure that your employees have gained training on how to use and operate these racks securely.
Use safety equipment: You have to provide your employers with the tools they need, like hard helmets, protective glasses, and steel-toed shoes.
Follow the manufacturer's instructions: They should constantly be installed, employed, and taken care of in compliance with the manufacturer's proposals.
Ultimately, by implementing these solutions, warehouses can optimize their storage capacity, improve productivity, and enhance overall operational efficiency. If you are in search of one of the reliable Cantilever Steel Rack Suppliers in India, we are the perfect choice. Reach us now or drop your demand via the inquiry form.
Our Top Products With Manufacturers
Related Blogs